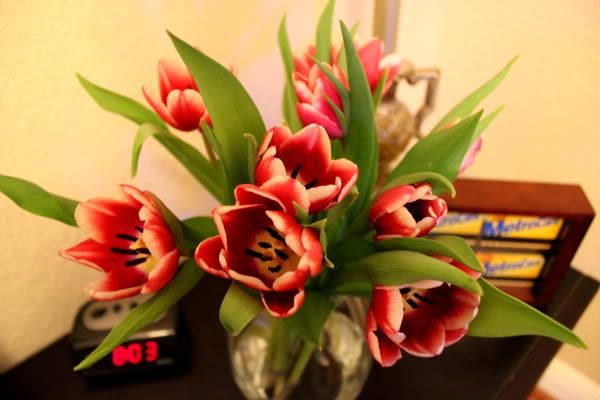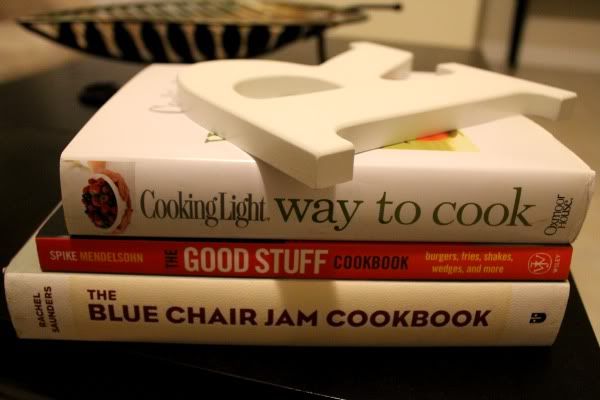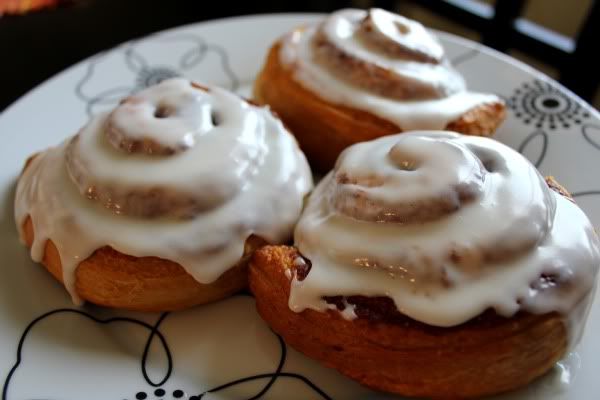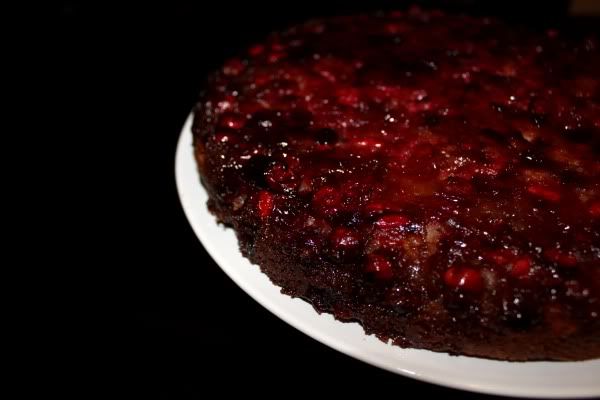 1. I had a very tense week. I had a huge project due that I was stressing over buuuut it's done and now I can breathe. I bought these tulips mid-week to try to make myself feel better (I wasn't just stressed - I was freaking the f out). It didn't really work but at least they're nice to wake up to.
2. Cookbooks I unfortunately haven't had the time to look through. Amy got me The Good Stuff Eatery cookbook (because she witnessed my Spike crush-induced shaky hands at the

NY Wine & Food Fest

and because she wants burgers) and the other two I won through twitter because I like raspberry jam. Literally, I tweeted "I like raspberry jam" and BOOM, two cookbooks arrived at my door. I'm telling you, you need to hop on that twitter train, fools.
3. My dad told me he loves cinnamon rolls so I made him some. I didn't eat not one. I didn't even lick the icing off the spoon. I'm very proud of myself.
4. My step-father (Whoa. Weird.) celebrated a birthday and is a fan of my cranberry cake (you'll have to take my word and trust me when I say it's delicious although I realize it's quite ugly) so I surprised him at dinner. Now the waiters at Macaroni Grill (it's his favorite? and I dig their bread and crayons) are fans as well. Yes, I definitely bake my way into people's hearts. It works.
Have a nice weekend! I'm looking forward to a relaxing lunch date, some extended family time and rooting for the Packers simply because I like their name.