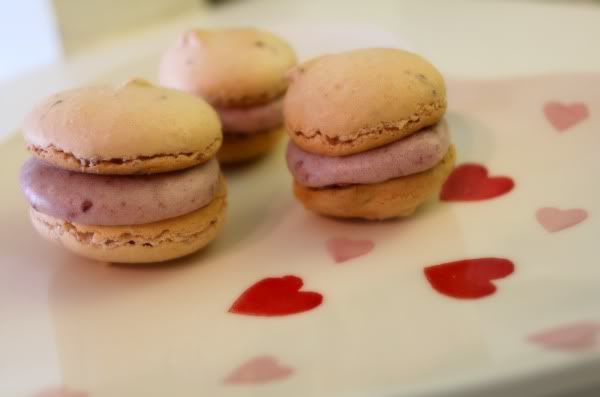 I'm talking French macarons, people! I've been wanting to make these for a while but knew they were a task. What better reason to make them than for my valentines (plural, mhm)?
They're not the prettiest macarons but they were tasty.
Happy 14th, lovers! Do something nice for someone who deserves it! & call your mother!