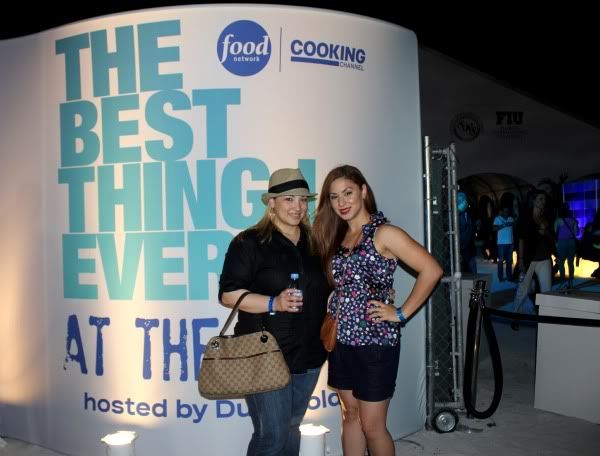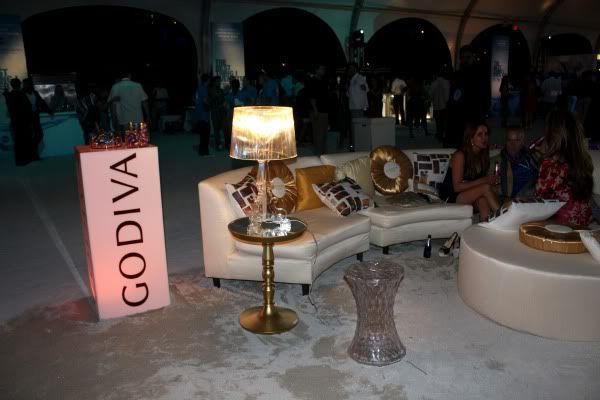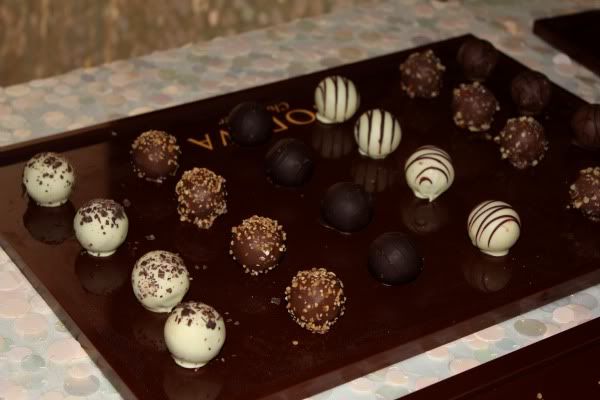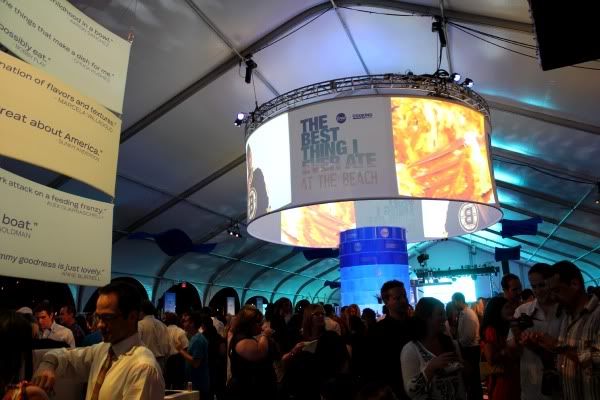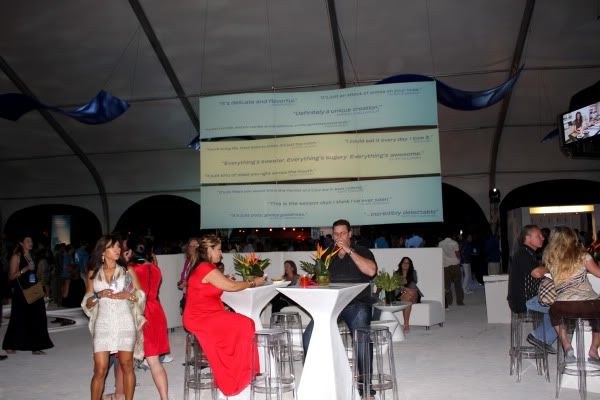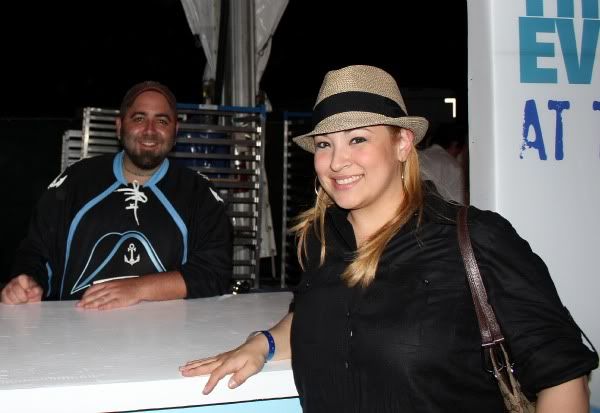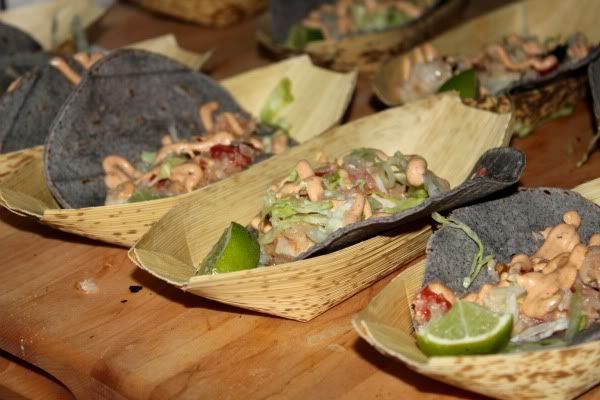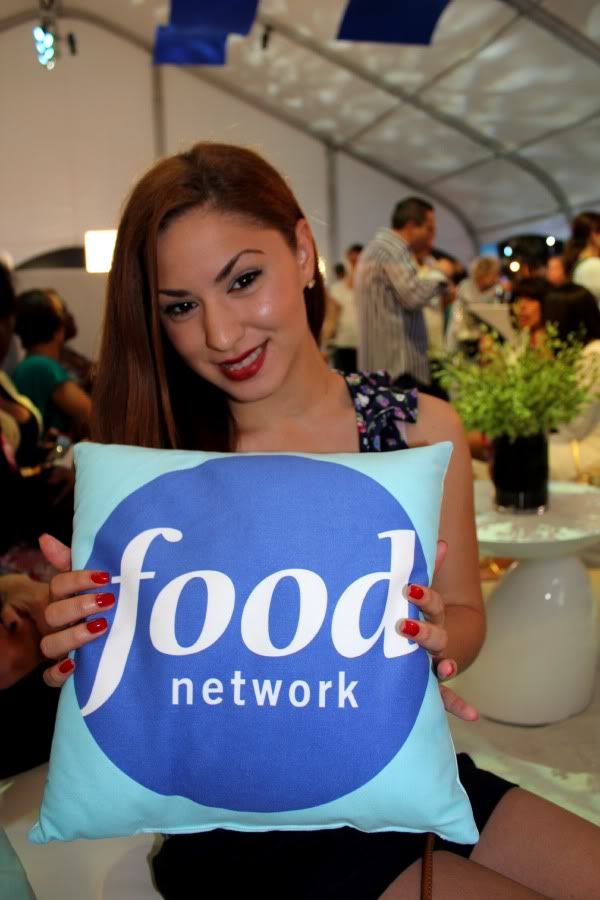 Picture overload, I know, but I didn't want to spare you any fabulous detail. No pictures or words can describe but I'll try so let's continue on to the highlights/lowlights segment of the show, shall we?
Highlights
+ Hosted at the Ritz-Carlton on South Beach. Literally, on the beach. Now as a born and somewhat raised South Miami-an, I know the truth...sand is your enemy, not your friend but with the perfect ocean breeze flowing through the tents, you couldn't help but appreciate
the whimsical effect it had.
+ I think everyone was drunk or on drugs. Everyone was so smiley and friendly.
A conga line was started.
It was all very hippy-ish.
+ Godiva upon arrival. Unlimited. All night long. Hello.
+ KC & The Sunshine Band. I had no idea all those 70's hits belonged to them! They definitely brought their A game.
+
Iron Chef Marc Forgione's pierced nipple flirting with Angie.
+ Beautiful people everywhere
.
& then there was Anne Burrell. Yikes.
+ Claire Robinson's chocolate & peanut butter s'mores from Prime 112. Holy shit, these were amazing. I had about 4 and had I brought a larger purse, I'd be having one right now.
+ db bistro moderne's croque monsieurs. Melted cheese. I was done for.
+ Ceviche with Pop Rocks. POP ROCKS!
+ Some sort of creamy ravioli from Casa d'Angelo.
+ Guess what, Skinnygirl Margarita's are actually really, really good!
+ Cake pops from Joelle's Desserts.
Lowlights
+ Champagne ran out. That's shitty.
+ I didn't get to meet Bethenny Frankel. I can no longer go on living.
Angie and I had a delicious time. Who's joining us for the wine & food fest in NY in October?
I'm tired. Goodnight.