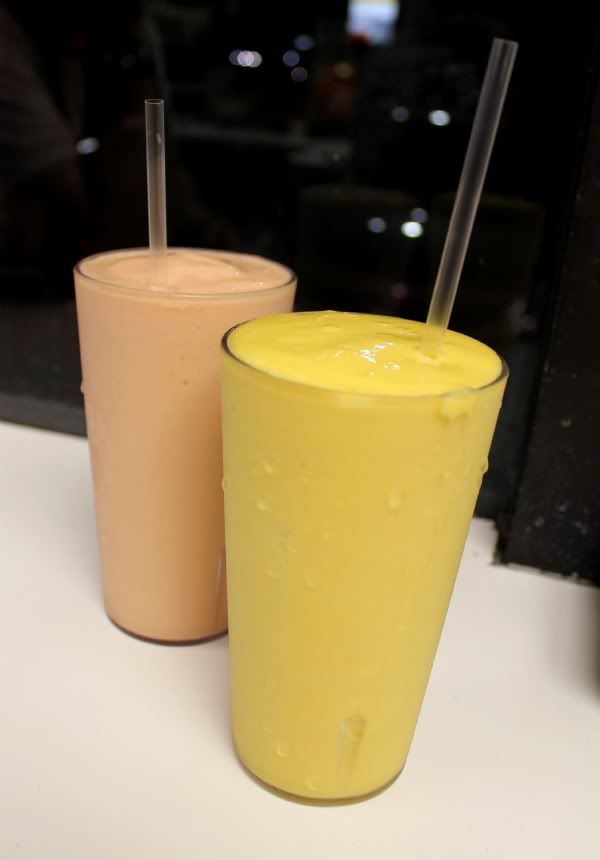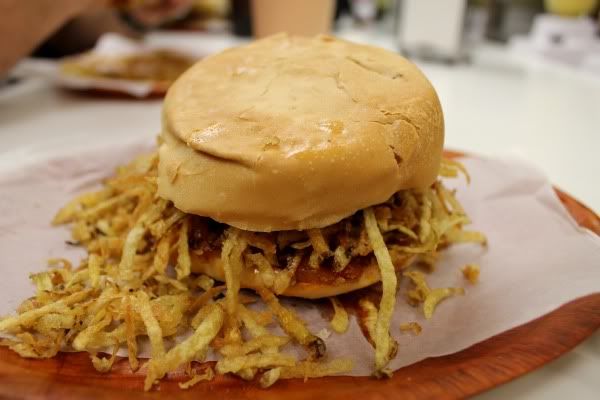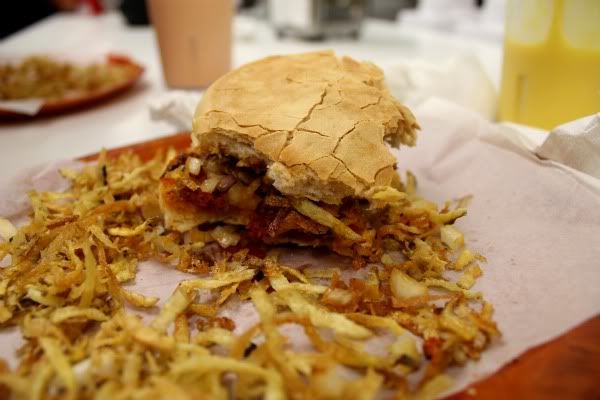 I've lived here 17 years and only recently thought to myself, "What proper South Miami resident has never had a Cuban

frita

?"
I'm not gonna lie, I was a little put off by the meat being such a bright red but I told myself to stop being a jackass and enjoy it. It was good and I loved the crunch from the potato sticks and the fact that they use toasty Cuban bread but it was nothing out of this world. However, the mango shake was the perfect accompaniment and hit the spot.
I prefer the Dominican

version

of the burger over the Cuban one. I also prefer a Dominican man over a Cuban one but that's a whole other story.
I do love pastelitos de guayaba though.

El Rey De Las Fritas