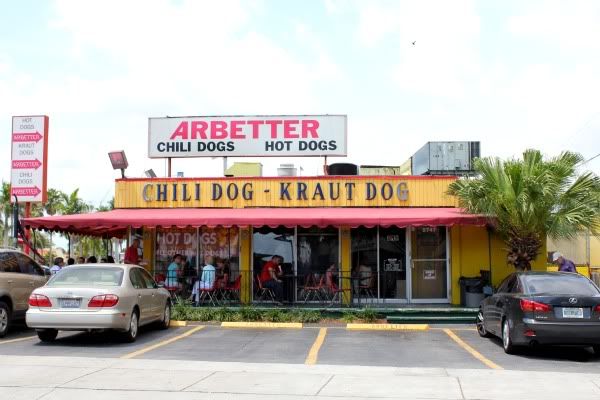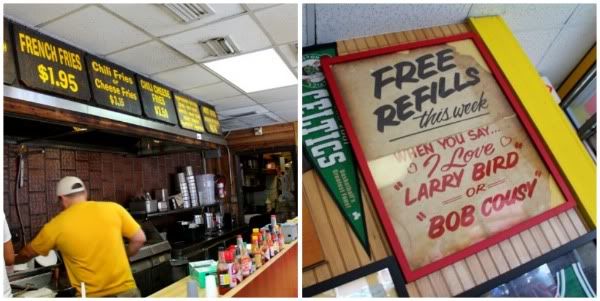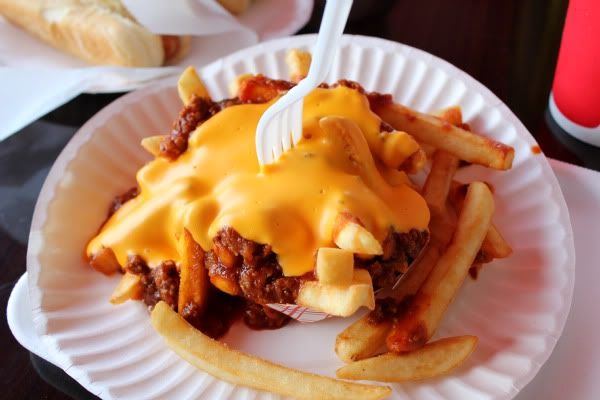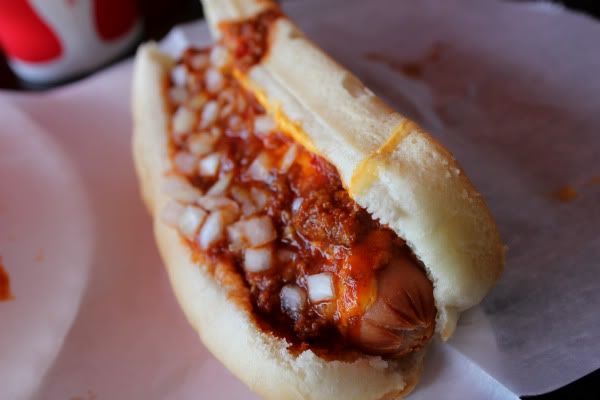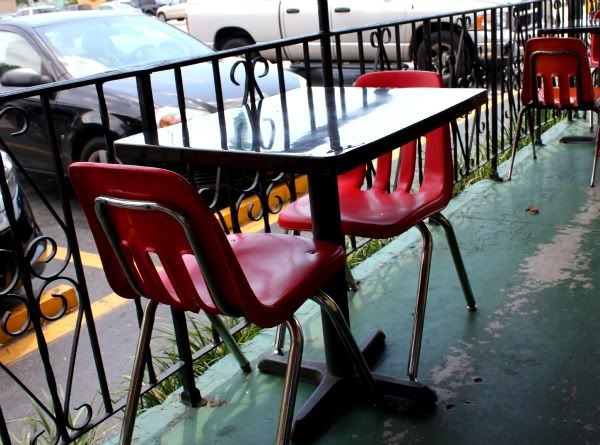 I attended kindergarten through third grade in Passaic, New Jersey. Mario J. Drago #3 school.


Everytime the cafeteria served hot dogs, one of the gym teachers would go up on stage (the cafeteria was also the gym/auditorium - lols) and chant "Hot dogs, hot dogs, wow, wow, wow! Eat 'em up, eat 'em up, chow, chow, chow!" I'm not even kidding. Sometimes students and lunch ladies joined in on the festivities. It's true when they say that the education system in the north is better than the south. When I started 4th grade here in Miami, well, you can imagine my disappointment when hot dog day came around and no one sang me that soothing lullaby throughout my meal.

Complete bullshit.


Anyway.
Arbetter's
on Bird Rd. has been around for almost 40 years. Do they have the best hot dogs? Fuck no, but this place is a Miami institution. Just look at that radioactive cheese!