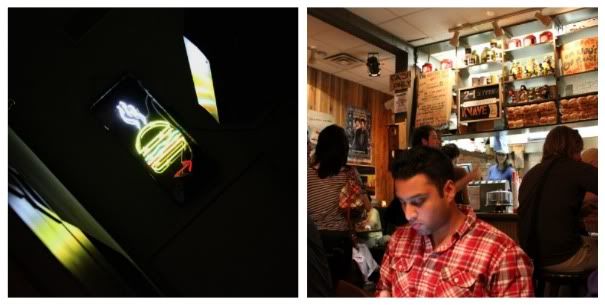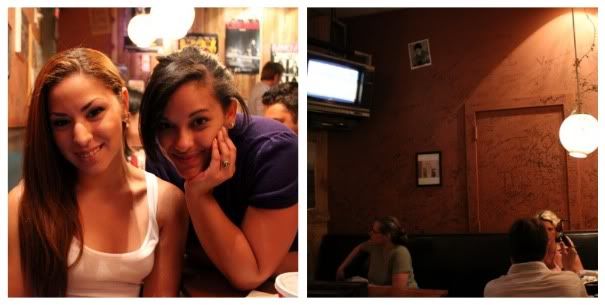 I had heard about
Burger Joint
, a hole in the wall tucked inside a schmancy hotel, a couple of years ago and after a particularly long weekend of apartment hunting in the city, Amy & I found ourselves in Midtown, a block away from Le Parker Meridian. This place is hidden in a dark hallway by the concierge and the only indication you've arrived is that neon burger sign. I've heard if you don't have your order ready by the time you get to the register, they'll go New York on your ass so I was

ready

: cheeseburgermediumwelllettucetomatoesketchuppleaseandthankyou.

Burger was decent. Fries weren't. If you're in the area, you should stop by. If you're not, find your nearest Shake Shack and shut up.