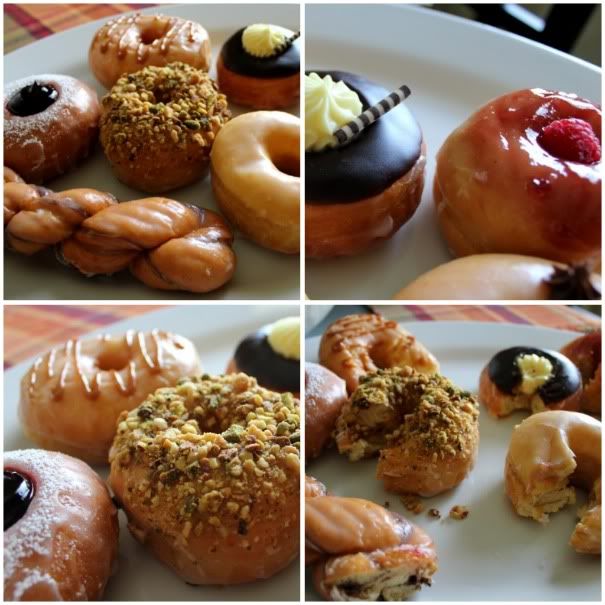 Never fear my beloved and old friend, Cake, you are still number one on my list. But doughnuts are a very close second in my sweet, sugary addiction.
I bought a coupon from
Living Social
for
Mandarin Gourmet Donut Shoppe
- $12 for 12 doughnuts & 12 minis. Hell yes. Except, they pick the flavors for you which is both shitty and genius on their part as there was a lemon and guava/cream cheese that didn't make it into my box that I must go back and try sooner than later.

These are really doughy. I know they're doughnuts smart ass but I personally prefer the airy Krispy Kreme type. That twisty, cinnamon one was "money" though.