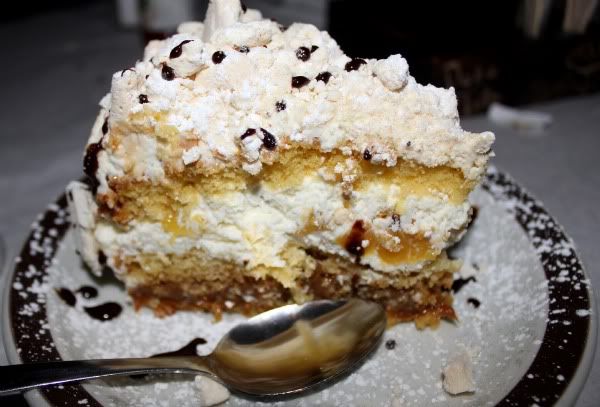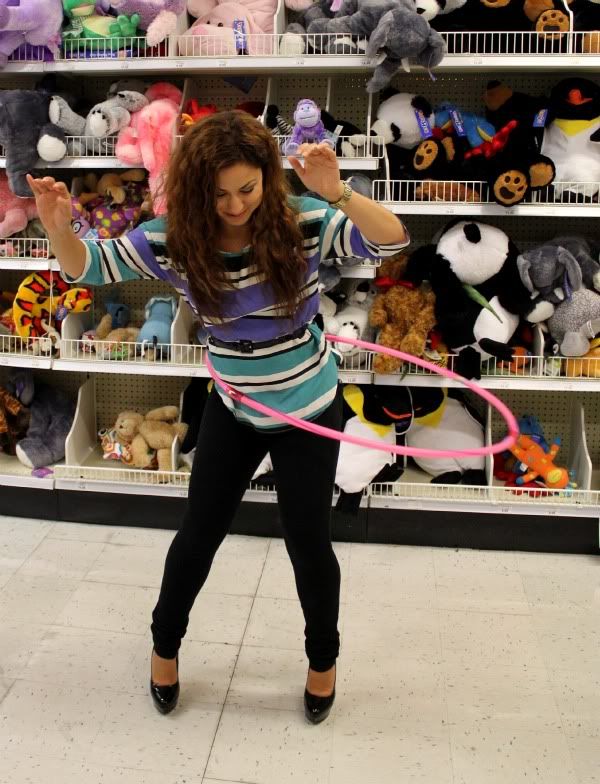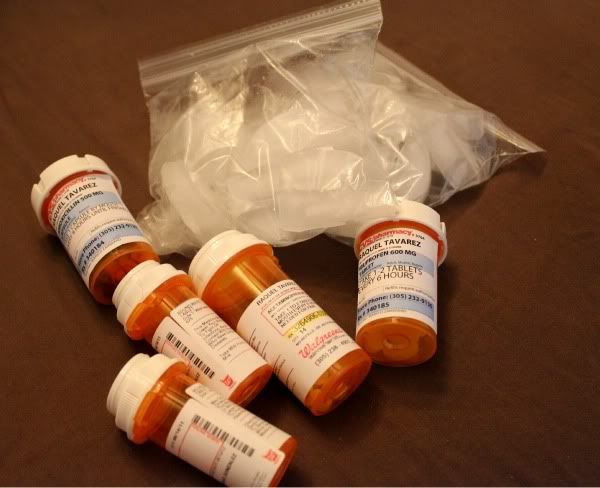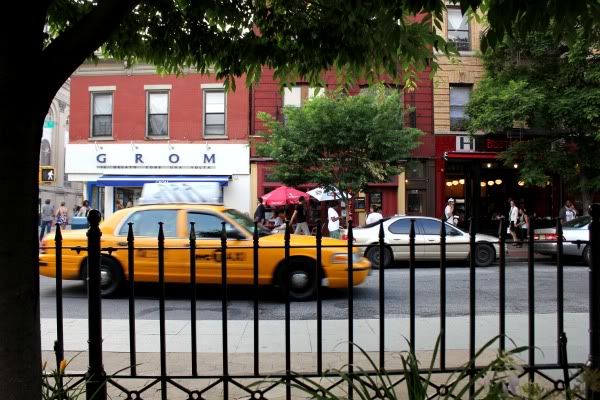 1. So there's this Uruguayan restaurant around the way that I like to frequent. What the hell is an Uruguay and what the hell do they serve in their restaurants, say you? Well, it's pretty much the same as Argentinean cuisine meaning flank steak, skirt steak, steak steak, sausage on steak, sausage on sausage - it's all very homoerotic and then there's this - the
chaja
. Chajoo? Layers of meringue mixed with peach slices, sponge cake bathed in peace juice and a thick layer of

the

best dulce de leche. I honestly come here for this and this alone. Though I don't hate the little warm breads they serve before your meal, either. I like to fill them with chimichurri. Oh gaaaw, I'm hungry.
2. Having to take a trip to Toys-R-Us to buy a friends daughter a birthday gift obviously means you have to try out all the toys yourself. You know, to make sure they're not hazardous or anything. Let's not talk about my hair. We are clearly not on the same page. & let's not talk about how the straighter my teeth get, the bigger my nose gets. Let's just not do this right now.
3. Speaking of teef, wisdom teef. Well, wisdom teeth are assholes. & the sooner you get rid of assholes making your life a living hell, the better for you. & I'll have you know I can now audition to play Alvin, Simon OR Theodore in their next big blockbuster hit and I'm sure I'd nail it.
4. I took myself on a date the last day I was in NY and went to Luke's Lobster on the UWS. Duuuuuuude. They do not skimp. Those lobster chunks were massive. I could have had three of these. & their sodas are suuuuper. & I like to pretend I don't like soda so that's saying something?
5. I like this tasty little corner of the West Village. Murray's Cheese, Keste, Grom and popbar. & this cute little "park" where you can enjoy your pistachio & hazelnut gelato while staring at weirdos (undoubtedly my favorite NYC pastime).