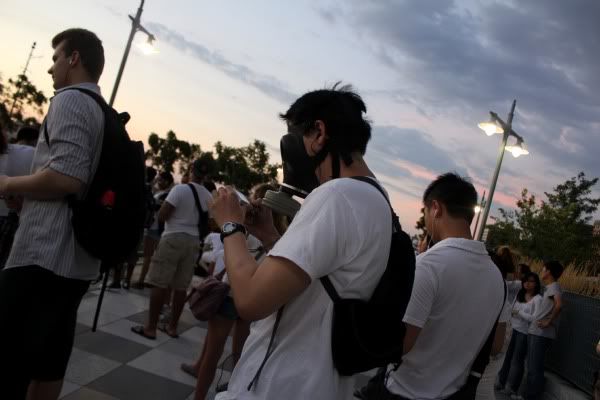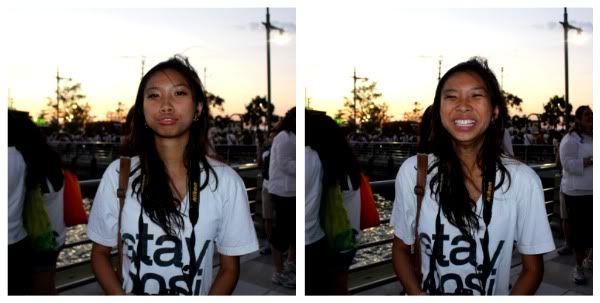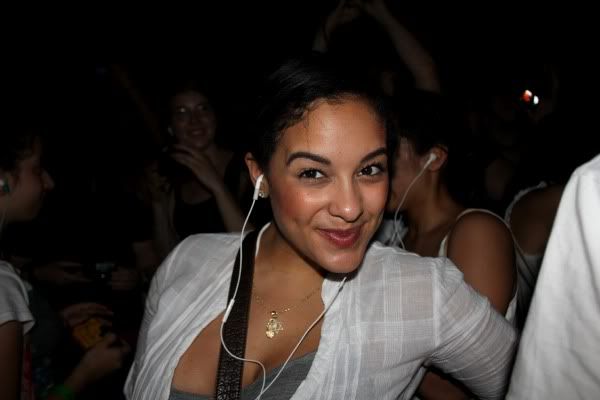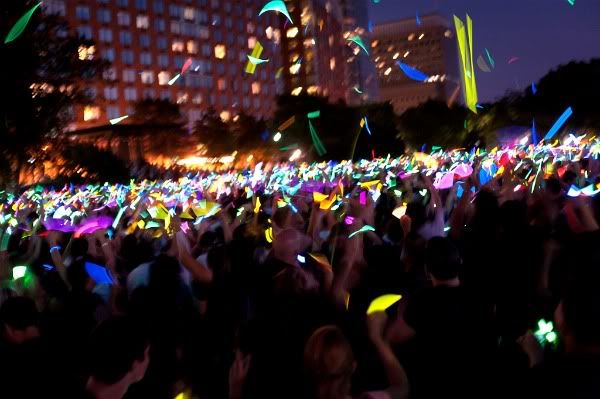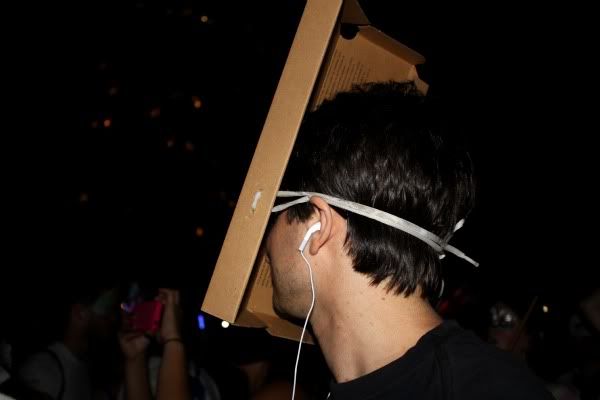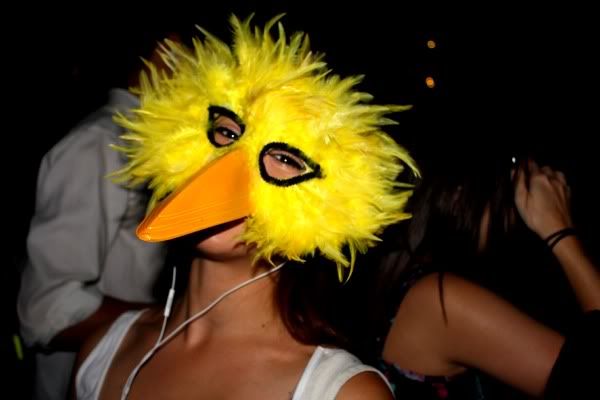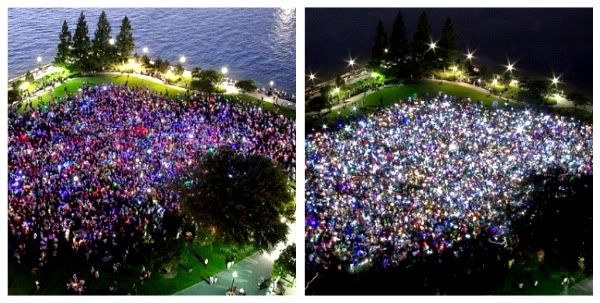 I've been following
Improv Everywhere
and their shenanigans for a couple of years now and was always slightly bummed I couldn't participate in events like
Frozen Grand Central
or their annual
No Pants Subway Ride
(although I admit, I'd have to give myself a good pep talk before I work up the guts to go through with that one).

When I found out they were hosting their 8th
Mp3 Experiment
, I immediately sent the details over to Amy. She said "let's do it" and I ran around the city looking for glow sticks. Ha!

They give you a set of instructions and a list of things to bring. This year it was divided into two "tribes", black shirts (born January-June) and white shirts (July-December). We were to download a 50 minute Mp3 and bring a mask, glow stick, a flashlight, a camera with flash and an item that glows to the pier in Battery Park.

We arrived around 8:15 and spotted literally thousands of people with white & black shirts. You're supposed to act discreet until the "mission" starts but everyone was wearing headphones...pretty obvious. & hysterical.

At approximately 8:30 you're to start the Mp3 and you're then instructed (by the creepiest voice by the way - think
Jigsaw
from the Saw movies.) on what to do for the next 50 minutes.

It's basically a huge, hilarious game of Simon Says. The best part was when we were told to take out our glow sticks and rave like it was 1996.

I love making random memories.




The aerial shots are c/o Improv Everywhere.