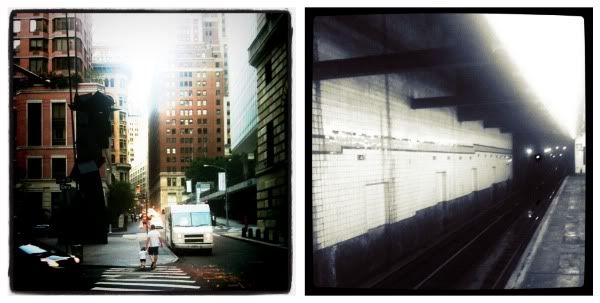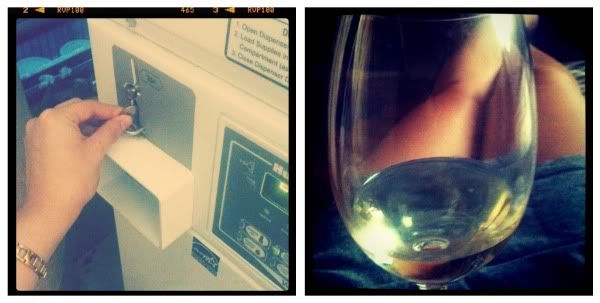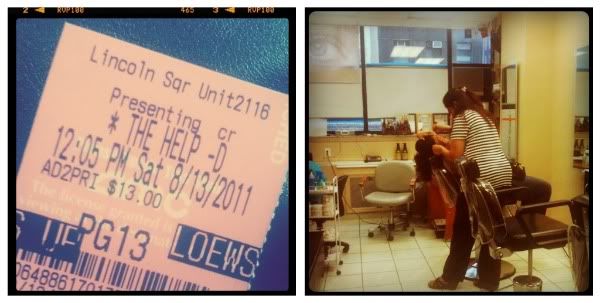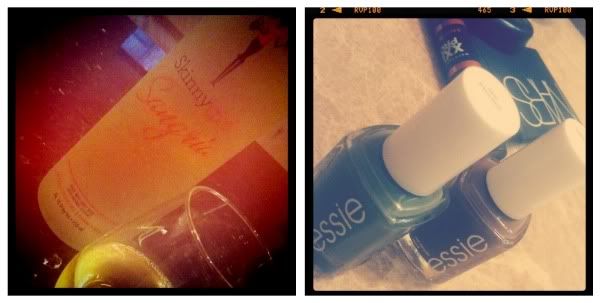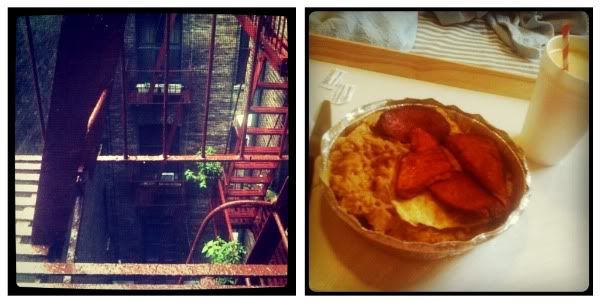 1. (L) My walk to work every morning. (R) I've become one of those people. Those people who literally walk on your heels, pushing you without physically touching you, urging you to GET.THE.FUCK.OUT.OF.MY.WAY. Slow walkers irritate me. Especially on a crowded subway platform.

2. (L) The highlight of my Friday afternoons is getting home from work to see the laundry room is unoccupied. Rare occurrence around here. Happy hour does not compare to clean sheets & towels. (R) My Friday night. Really delicious bottle of $7 Riesling. Ha.

3. (L) I take myself on matinee dates regularly. Saw The Help. A little long but the ending was perfect. The book is (as always) better. (R) Shout out to Shazia from Himalayan Threading Salon on 47th & 6th for hooking up my brows.

4. (L) Skinnygirl Sangria has been found! I had to rape and pillage but it was worth it. Just as good (and strong) as her margarita. If you haven't figured it out, I am obsessed with Bethenny. I want to be her. I
am
her turned down about a few thousand notches. (R) Me, my nails (and my Con Edison bill) are ready for fall (military green in "sew psyched" and taupe in "mink muffs"). I am not looking forward to winter so please feel free to linger, Fall.

5. (L) Rainy Sunday through my window (R) calls for breakfast in bed. Mangu, fried eggs, fried cheese, fried salami and jugo de chinola. I'm Dominican therefore this does not gross me out. In fact, I would willingly eat it every morning.